Sweet Lori and I have rather hard water from our city supply, lots of dissolved mineral content which until recently has gradually coated bathtub and kitchen fixtures et cetera, slowly but very steadily over time. We have had to replace three bathtub faucets, at least two shower heads, and two or three kitchen faucets, over the last twenty-plus years, and every time it was quite shocking to look in the business ends and see the light brown layering of hard-water deposit. I have looked at water softeners, but the space, effort, and expense just did not quite seem worth it, and also I have liked the taste and feel of "softened" water even less than the test of our water! I have looked at osmosis systems and other things, but always the expenses, both initial and ongoing; and with many of them, if you delay the maintenance you can put yourself and your family in some danger, and there's no easy bypass unless you put in extra pipe or redo what you have. Bleaugh.
Yesterday (2019-12-15) though, I happened to remember that in March of this year, I had begun to try something, a simple derivative of something else I had found online which looked conceivably good. It turns out that this is working well: my best test is the business end of our kitchen sink sprayer-faucet (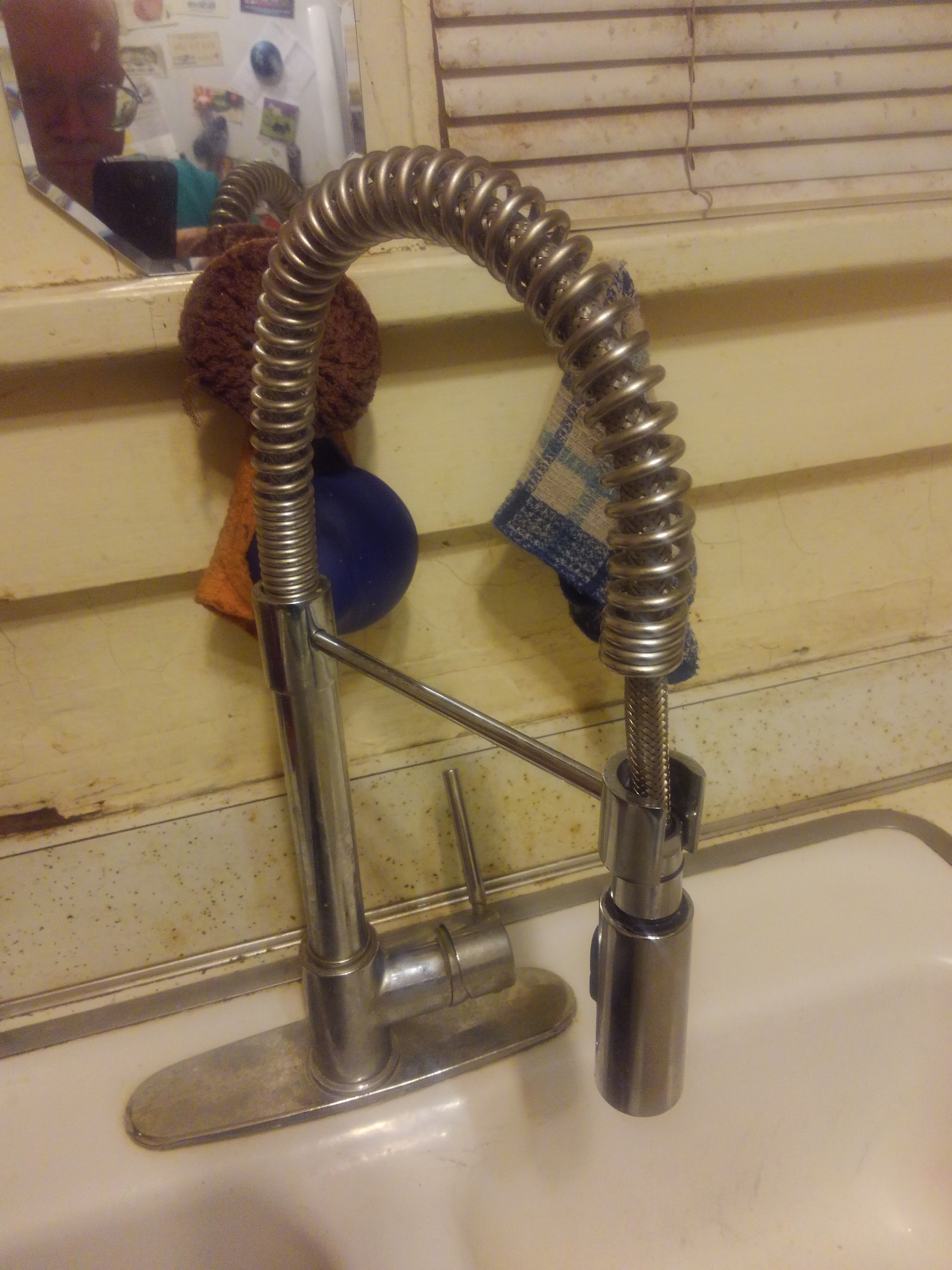 ), and lo and behold, there is no new hard water scale, and what there is is slowly and steadily going away!: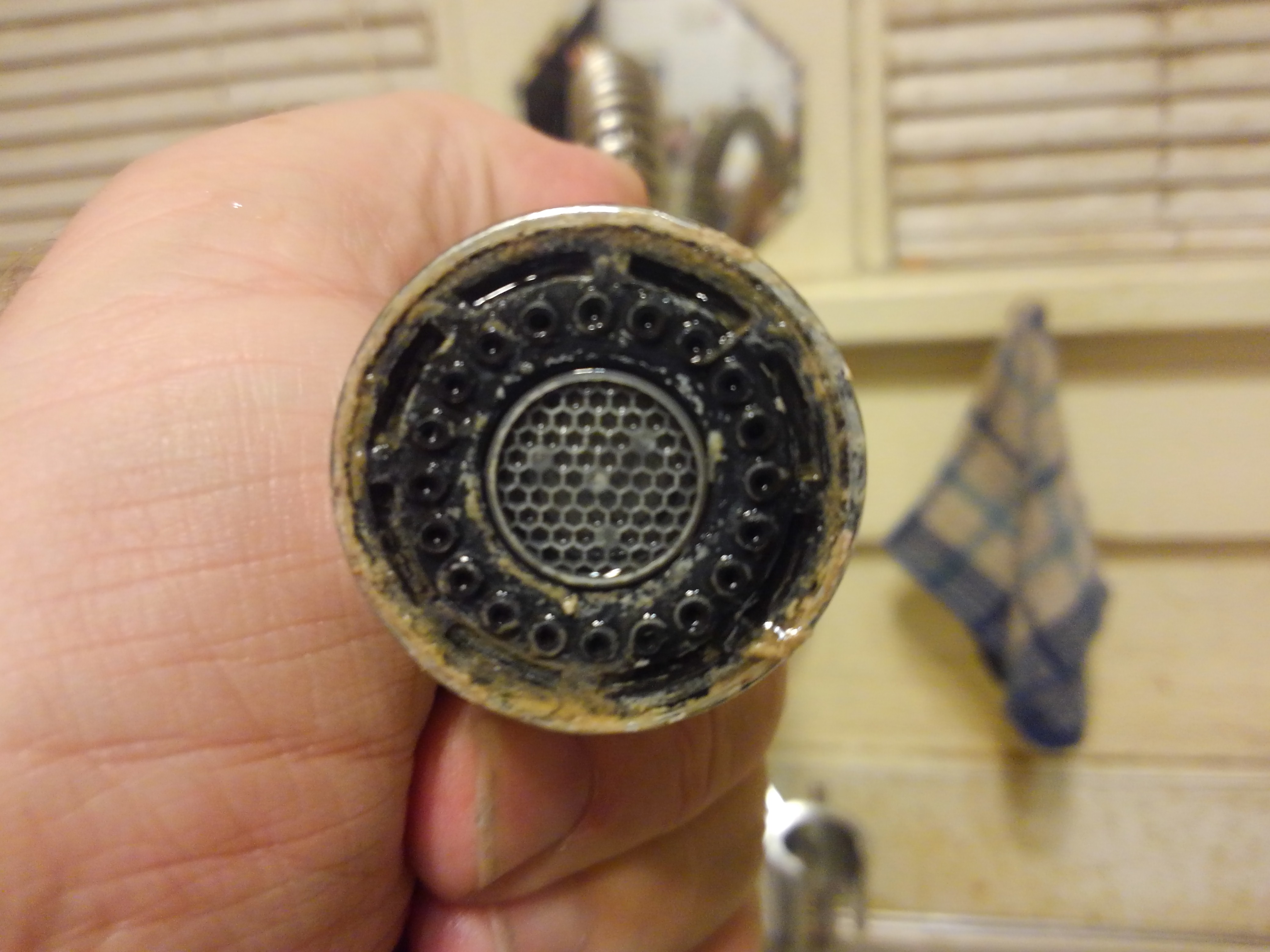 In March that same end was getting to the point of needful replacement, there was layering, significant blockage, and related behavior. Any effective attempt to scrape, clearly would have damaged the device, but now slowly the gunk is going away! I am rather happy about the prospect of not replacing this among other potentially difficult things anytime soon!!!!
So the question is, how is this happening. Well, at first, in March, I was on the verge of buying one of the "electronic hard water descalers" which are made by quite a startling number of companies out there now. A simple Amazon or Qwant search will show you what I'm talking about. I noticed the large size of the plethora, and decided to dig in to see what these things are doing. I did not find nitty-gritty details, but I found enough to convince me that all of these things are driving electrical power or signal of some sort, through one or more coils wrapped around copper or PVC (and not iron) pipes. And the one thing which is absolutely consistent, is that doing this shall generate a magnetic field through that water, regardless of further detail.
And then I happened to blunder into two little companies, out of the huge throng, which were selling strong permanent magnets for exactly the same purpose. They were charging a good bit for those magnets.
So, thought I, permanent magnets are a whole lot simpler than electronic widgets, they need no power, they don't burn out or short out or any of the other relevant concerns. So let's try it, and no need to go the expensive specialist route, magnets are magnets, and powerful ones in very relevant shapes abound.
It turns out that a lot of small electric motors these days, are made using rings of "arc magnets". I found that in our basement (which was subject to some plumbing creativity before we arrived), the city supply 3/4" is reduced quickly to 1/2", so I bought two sets of ten of these: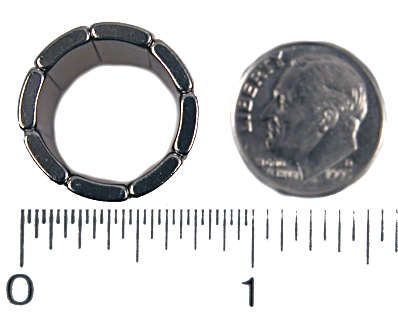 from Apex Magnets.
The above picture shows eight of these arc magnets in a circle, but we need 10 to go around our standard 1/2" copper pipe. These are very strong magnets, they can easily do major harm to fingernails and even fingertips; if you don't have strong hands, get someone with strong hands to do this for you, there is a certain amount of real danger. These are very strong.
And here is how our sets look in place: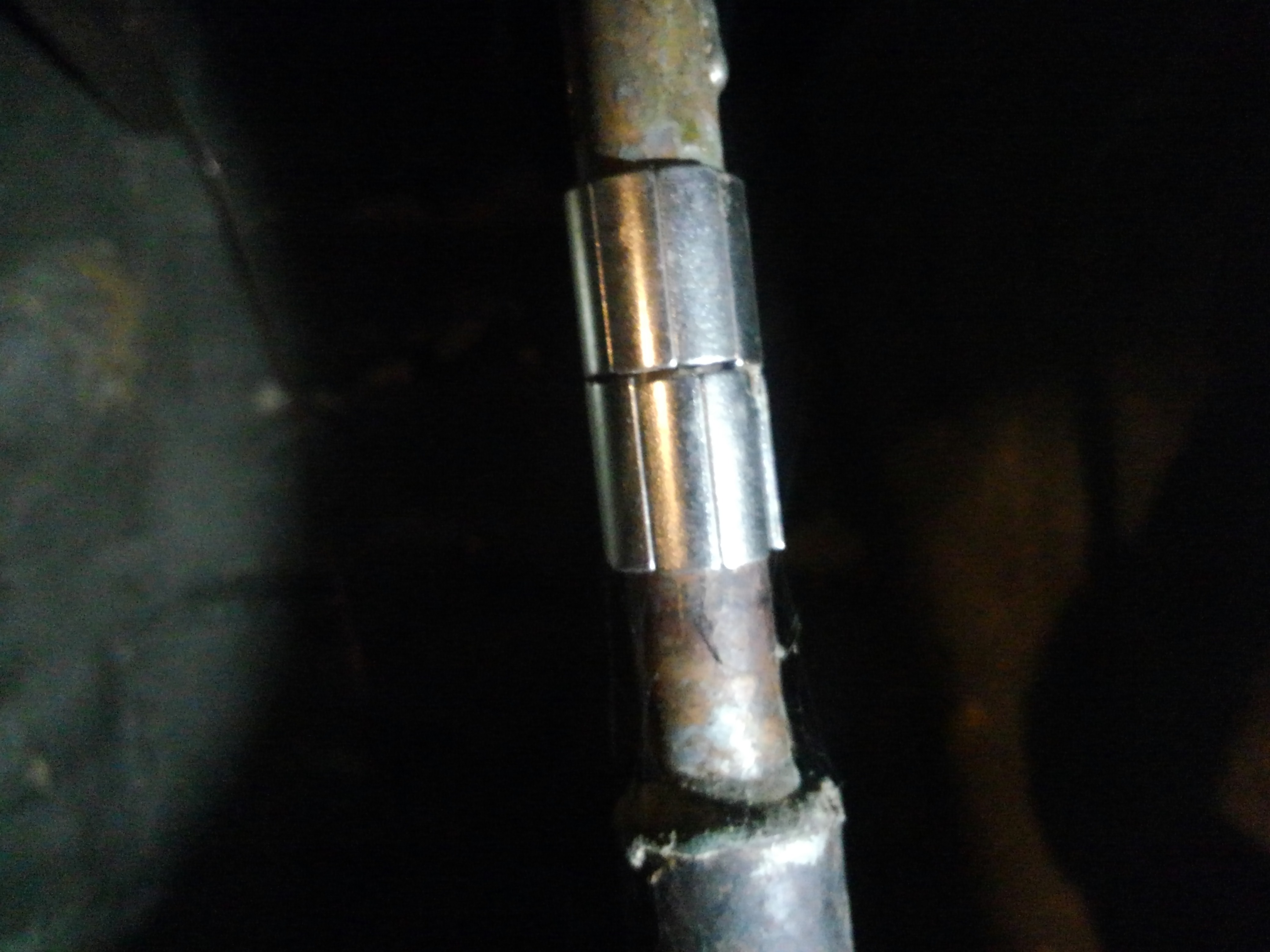 Most house supply pipe is 3/4", more of these will be indicated for this. The results are most happy over here! I am likely to get more, so I can put them on the street-side of the house valve, that should keep the scaling out of that valve. I'll be looking for other arc magnets sized to hug 3/4" pipe better, too.