Do this:
DISM /Online /Cleanup-Image /RestoreHealth
This handles a lot of SFC errors and others too.

Here is a reset procedure.
net stop wuauserv
cd %systemroot%\SoftwareDistribution
ren Download Download.old
net start wuauserv
net stop bits
net start bits
net stop cryptsvc
cd %systemroot%\system32
ren catroot2 catroot2old
net start cryptsvc

Comes highly recommended:

Wonderful tool, cross-platform:



From Windows 7 on, Microsoft has thoughtfully provided us with VBS scripts for command-line printer management, here:
C:\Windows\System32\Printing_Admin_Scripts
In this dot on the globe, we go to the following system folder to see them all, there are several:
C:\Windows\System32\Printing_Admin_Scripts\en-US
To delete printer named ASDF:
cscript C:\Windows\System32\Printing_Admin_Scripts\en-US\prnmngr.vbs -d -p "ASDF"



In my experience, group policy is the only very nearly absolutely essential tool on a Microsoft domain-controlled LAN which breaks very often and admits of almost zero solid documentation towards fix. A list begins today with two steps towards fix, to be more in the future, Lord willing!
Even if there is only one domain controller, change the replication from 180 minutes to 15 minutes. These are in the properties of the site links, in Active Directory Sites and Services, under Inter-Site Transport, under IP. If you have more than one site link enabled, do it for all. Obviously you should moderate carefully, if you are using

SMTP

or have bandwidth issues.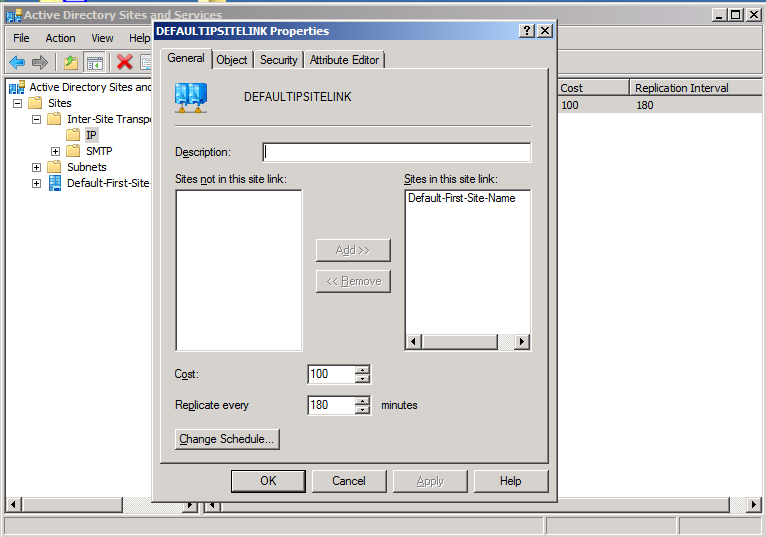 Set services fdPHost and FDResPub as startup Automatic, from Manual.