There are multiple ways to set printers up by group policy in Windows. There is a printer administration role which can make things easier or harder, depending on how well everything is working. The simplest way, is to open the Group Policy Management Console from a domain controller, open up an appropriate policy, and open it to here: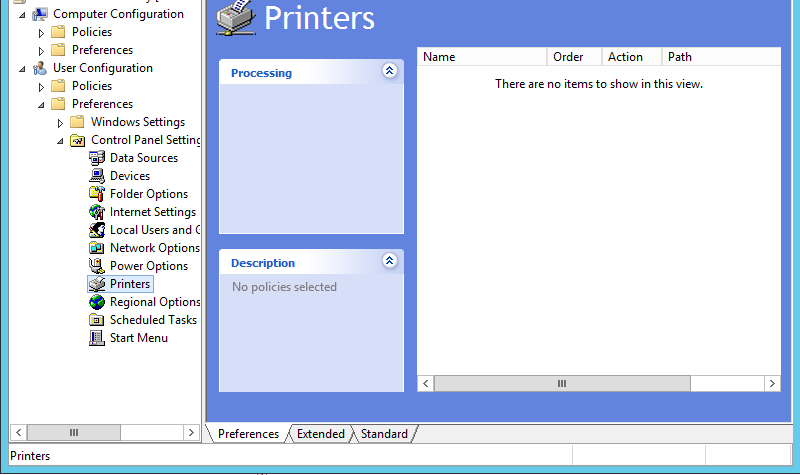 then right-click in the white box, you'll get a menu, choose "New", choose "Shared Printer", Action should be "Update" or "Replace" if "Update" doesn't work, and you'll choose the printer by "Share Path". You can leave everything else alone unless you need something special. Sometimes it works better to do a Delete and then Create for each printer. The vagueness here is due to unknown but widely experienced vagaries in behavior of Group Policy which are addressed in no known documentation.
Please do note that we set these up under "User Configuration" not "Computer Configuration". It is possible to do it under Computer, but removals can be far more difficult if we do, there have been messes seen.